Obsessive – A755 Harness
Will you be tempted by a hot flirt? Soon you will receive something delightful and elegant. Leather with phenomenal gloss, perfect cut and frivolous rings try the sensual A755 harness. You will get a real thrill of pleasure!
More details? Here they are:
Extremely hot harness.
Choker.
Flirty look.
Garter belt- harness is not included.
Tempting leathery shine.
Composition: 30% polyurethane / 25%polyester / 15% rubber / 30% metal.
Size: XL/XXL.
Obsessive means inspiration for women. Elegance, sensuality, embroidery love … Best fabrics and best embroideries to create unique pieces of lingerie. Years working to join the best quality – prize relation.
World leaders in lingerie! Nobody makes better!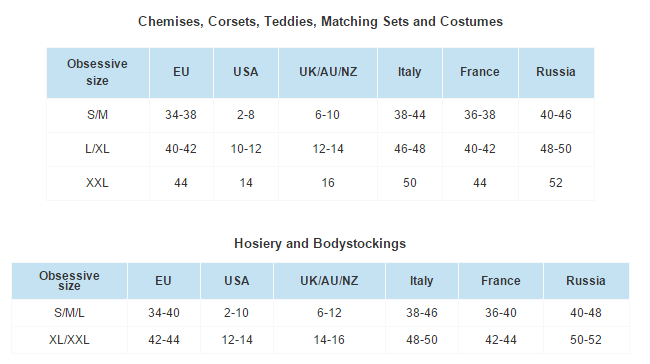 Find out more on our website.